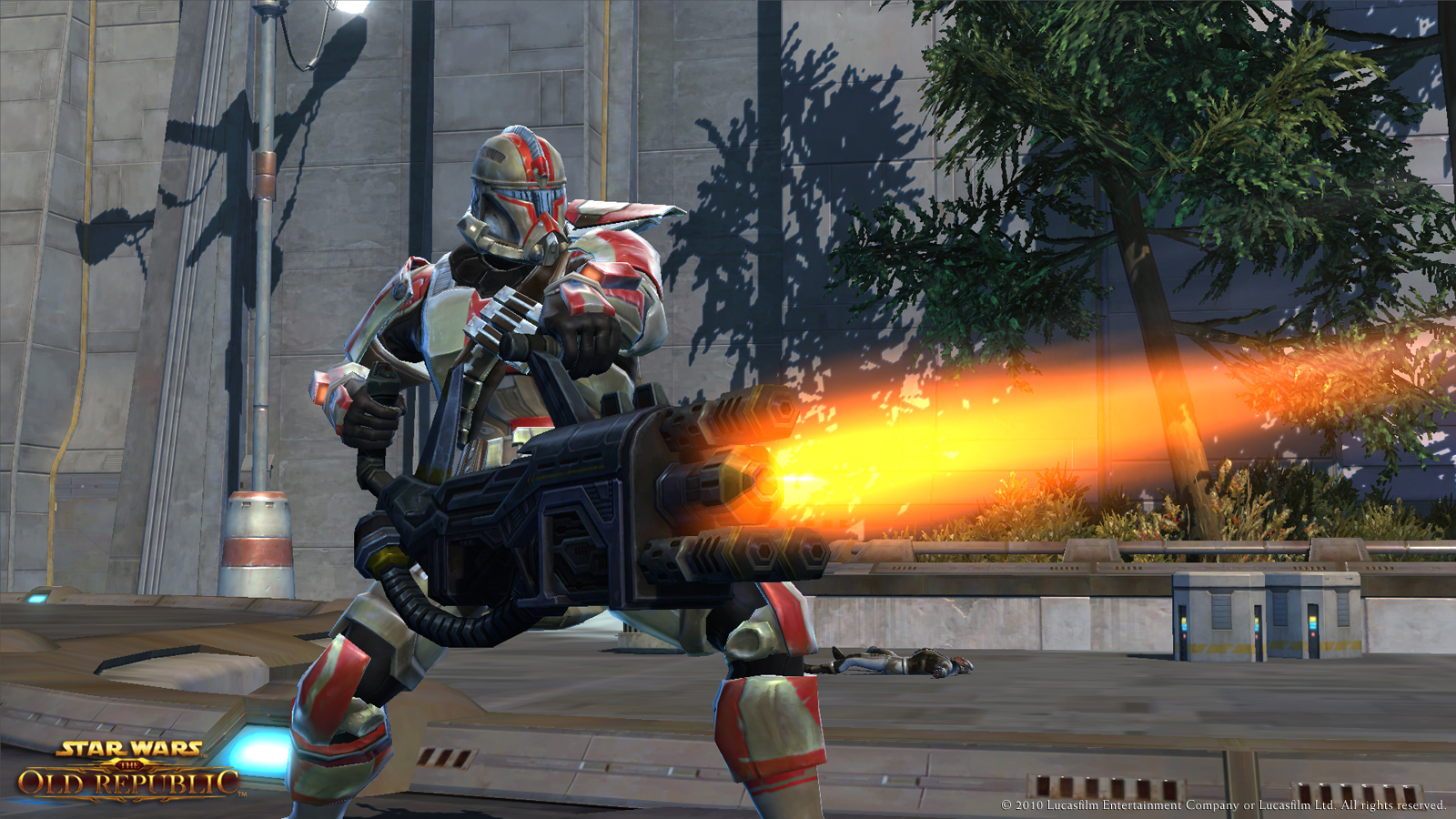 I'm so thrilled about the upcoming release of
Star Wars: The Old Republic
that I'm literally bouncing around the house. Sure, it's still a good three weeks away, but I can't help myself! I found out recently that some of my absolute favorite people ever will be playing and they're going to be nice and let me play with them! I haven't seen some of these guys since my SWG days, so I'm totally stoked to finally get to play with them again. I was tempted to cancel my pre-order, but then I found out how many of them will be playing and I
have
to play now. I can't pass this chance up.
I wasn't able to play during beta weekend, but I've been doing a good bit of research and I think I'm settled on Trooper (Commando). DPS and healing combined into one, which is what I tend to go for. Plus, you get a BFG. Who doesn't love a BFG, right?
Will you be playing SW:TOR? What class are you leaning toward? Are you going to be a good guy or will you join the dark side?