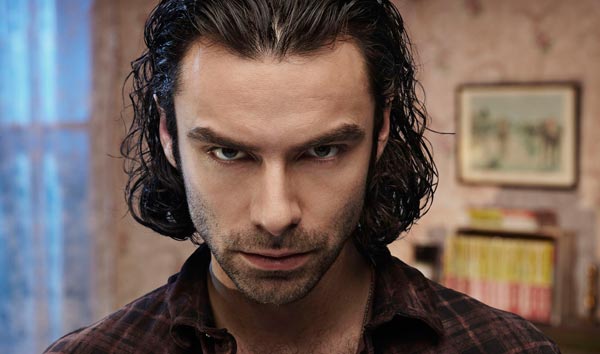 This vampire can bite me any day.
Being Human
is a fantastic show about a vampire, a werewolf, and a ghost who all cohabit and try to fit into humanity. If you've never seen it, it's on Netflix. You can thank me later, probably days from now since you'll be watching all the episodes back to back. There are two versions to
Being Human
, though. It originated in the UK and was reproduced in the US. I started out watching the US version, but I prefer the UK version. Maybe it's the accents, or maybe it's something else I noticed between the two.
It seems that over in Britain, they have no issues whatsoever with casting women who are somewhat, shall we say, round? None of these lovely ladies are fat by any means, but they are more soft around the edges to what I'm used to seeing on American television. Clearly, the American casting director realized this. Let's take a look, shall we?
Sally
Annie
Annie/Sally
: One of the three main characters. She's the ghost. Lenora Critchlow plays Annie in the UK version, Meaghan Rath is Sally. Both are gorgeous girls, but Annie is clearly much fuller in the face. Sally is so stick-thin, I want to feed her a Poptart.
Nina/Nora
: Love of George/Josh's life. I won't ruin it aside from saying that.