Here with us today is Prudence MacLeod. Prudence just released her 21st novel. Isn't that amazing? It's called
Hope
, and we discuss it later in the interview. If you're interested in learning more about Prudence, make sure you stop by
her blog
and say hi!
SW:
Hi Prudence! (Do you prefer Pru?) Thanks so much for joining us today. Just a quick heads up before we start, courtesy of my inner grammar Nazi: Over on the right side of your blog under Fantasy Adventure Novels, one of the 'adventure's is misspelled. Thought you might like to know. :) So let's get started!
You are a very prolific writer. Which book(s) has been your favorite?
PM:
Hi there, first let me thank you for finding the typo on my blog. Spell check works better if you use it, so I'm told. Prolific, yes I guess so, for I do seem to do a lot of writing, and still complain I don't have enough time to write. Is there ever enough time?
Actually, I think of myself more as a storyteller. I know my works could be better written, but then, whose couldn't? It is my hope the story will engage the reader enough to let a few less than stellar sentences slip by.
My favorite book, wow, so hard to choose, as they are all my babies. Of the romances, perhaps the latest one,
Hope
, could be my favorite.
SW:
When did you first know you wanted to be a writer?
PM:
The answer to this one is shrouded in the mists of time. Somewhere in the distant past, before Star Trek, or cell phones, even personal computers, I threw a book across the room with, "For pity's sake, I could tell a better story than that." Elvis was still alive for certain, but then, perhaps he still is, right?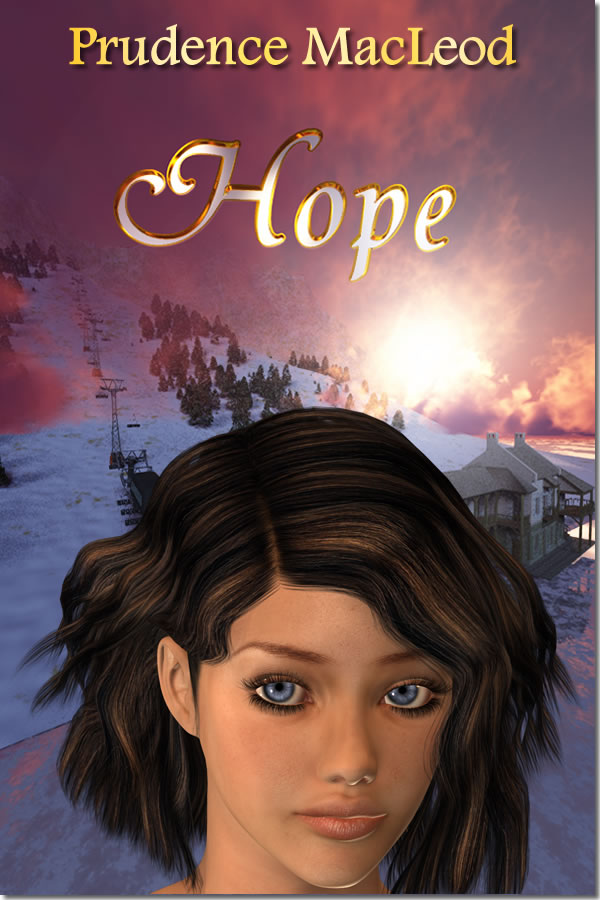 SW:
Hope is your newest novel. Can you tell us a bit about it?
PM:
Ah yes, my lady
Hope
. I love this story for a number of reasons. It is the story of an abused woman who is set free by a random act of fate. Free at last, she begins the long struggle to regain her lost sense of self.
The book begins a few years later when she has managed to create a gentle life for herself, but begins to believe it isn't enough. She wants more, she wants to be herself again, the girl she was before the brutal marriage began.
Here's the hard part, for Hope, and anyone else. First she has to understand, accept, and love that person she was. Only then can she begin to regain her true self.
Of course she will have help. Someone else breezes into her life, bringing issues of their own. Together these two must first sort out themselves, then repair the rifts in their respective pasts, as well as build a future together.
This story is fiction, but it does have it's roots in reality. I'm really "hoping" folks will enjoy the story and find something useful they can take away with them.
SW:
Everyone needs to relax once they've reached a big goal. When you've finished a new novel, how do you celebrate?
PM:
Celebrate? I go shopping, serious retail therapy is the best medicine. After that I will spend as much time as possible out in the forest and fields with the dogs. A couple of days like this and I'm ready to begin a new story.
SW:
I enjoy cooking, but I've never been a great baker. Do you have a recipe you'd like to share with those of us who are bakery-challenged? :)
PM:
Actually, I rarely use a recipe, I just sort of wing it. K says we keep a jar of peanut butter as back-up for the days when I'm experimenting. I do have a few favorites, though. My cinnamon buns and apple pie are well received by one and all.
So, here's the deal. I'll share the recipes, but you've got to sit in my kitchen and take notes. That way we can chat and share the goodies. Oh, and you have to tell me stories, I love stories.
SW:
You got it! I have my notebook ready. I hope you don't mind if I bring a few hundred readers along with me. :) Anyway, thanks so much for stopping by. It's been a pleasure.
PM:
Samantha, thanks so much for this chance to chat with everybody. I hope your blog is a roaring success. Cheers